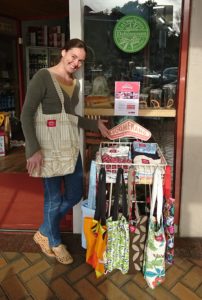 A balanced life for me is a combination of family, work and volunteer work. I recently got involved with a very rewarding volunteer initiative called Boomerang Bags, I feel all powered up! It started in Australia but is now rapidly spreading all over the world.
In a nut shell, BB brings communities together sewing bags from recycled material to give back to the community to encourage people to stop using those pesky plastic bags.
Anyone can start a group, it can be as big as you or have your whole region involved, it's totally up to you. What the project has taught me is that many people would like to do something for our environment and now have the perfect platform to do so. And whilst doing something amazing, they make new friendships, such a win-win for everyone.
Read my story here and make it yours!
More info on https://www.facebook.com/groups/rosebudboomerangbags/
#waronwaste #boomerangbags #rosebudboomerangbags #bringingcommunitytogether #zerowaste